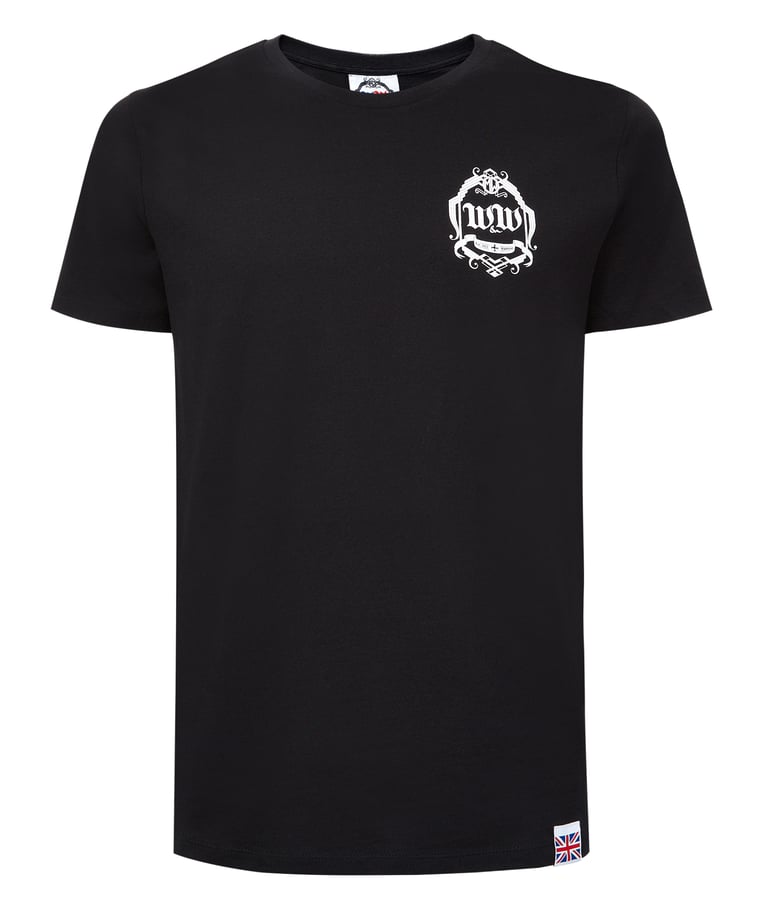 Made in Great Britain
100% Cotton
The Wadsworth & Wells Crest Print is screen printed on the front of the t-shirt.
There is a Union Flag sewn to the bottom hem of the t-shirt.
Our Essential Collection focuses on minimalist, ready-to-wear products - engineered to make choosing what to wear a pleasure, not a chore.
We believe that if you Feel Good in what you're wearing, you'll Look Good, and be ready to go out and Do Good.